The Equality Chamber of Commerce DC Metro Area (ECCDC, or just "the Chamber") is the non-profit, not-partisan network of several hundred queer and allied (Q&A) businesses and business leaders in the DC metropolitan area. Through its extended network of community partners and event participants in the capital area LGBT community, it regularly reaches approximately 5,000 individuals through it's messaging, networking events, and workshops.
With the continued advancement of the LGBTQ rights movement, however, "gay and lesbian" no longer reflects where we should be as a community nor where the Chamber is as an organization. We could not think of a better time than in 2019 – the 50th anniversary of Stonewall – to announce that we are changing our brand to reflect both the progress we've made in being a more inclusive Chamber and where we want to continue to grow.
The Chamber is an affiliate of the National Gay and Lesbian Chamber of Commerce (NGLCC) and was awarded Chamber of the Year in 2012. It has been ranked in the top 20 of Washington Business Journal's List of Chambers of Commerce for multiple years.
Our Mission
The Equality Chamber of Commerce DC Metro Area's mission is to advocate, empower, promote and facilitate the success of LGBT businesses and their allies in the Metro DC region.
Our Vision
The diverse LGBT business community is acknowledged and well recognized as a key driver in a thriving Metro DC economy. This is happening because of the Chamber's work to build the common economic interests and synergies between LGBT business owners, LGBT professionals and organizations intent on doing business with the LGBT suppliers and professionals. Business acceptance and business equality for the LGBT community is resulting in economic prosperity for all people in the DC Metro region.
Why Become a Member?
The Chamber provides exposure to thousands of businesses, business leaders, and nonprofit organizations within the capital area queer and allied community. Some of the key benefits of all Chamber membership include:
Free or reduced price entry into regular trainings and workshops
Exposure in the online and printed business directory (for business members and higher)
The opportunity to promote your business and/or host events at your venue
Reduced pricing on and limited-space access to exhibitor tables during events that call for them
Access to the members-only section of the web site, which allows for connecting with other members and finding members-only discounts for purchases from a number of businesses
Advanced registration for core events, which typically have a wait list
The chance to be included in a regular member spotlight that promotes you to the wider Chamber membership
10% off Feminist Founder services for all members and $5 off monthly membership fees for female-identified members
Automatic inclusion in the National Gay and Lesbian Chamber of Commerce (NGLCC), including fee waiver for LGBTE certification, a $899 value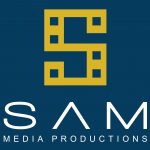 We extend our heartfelt gratitude to Sam Media Productions for their generous contribution of time and expertise in producing our stunning headshots